T-DRONES Quadcopter M690Pro
---
The T-DRONES M690Pro is an advanced, waterproof quadcopter drone designed for industrial use. Featuring a multi-functional control system and a stable propulsion system, the M690Pro provides precision and accuracy for even the most demanding tasks.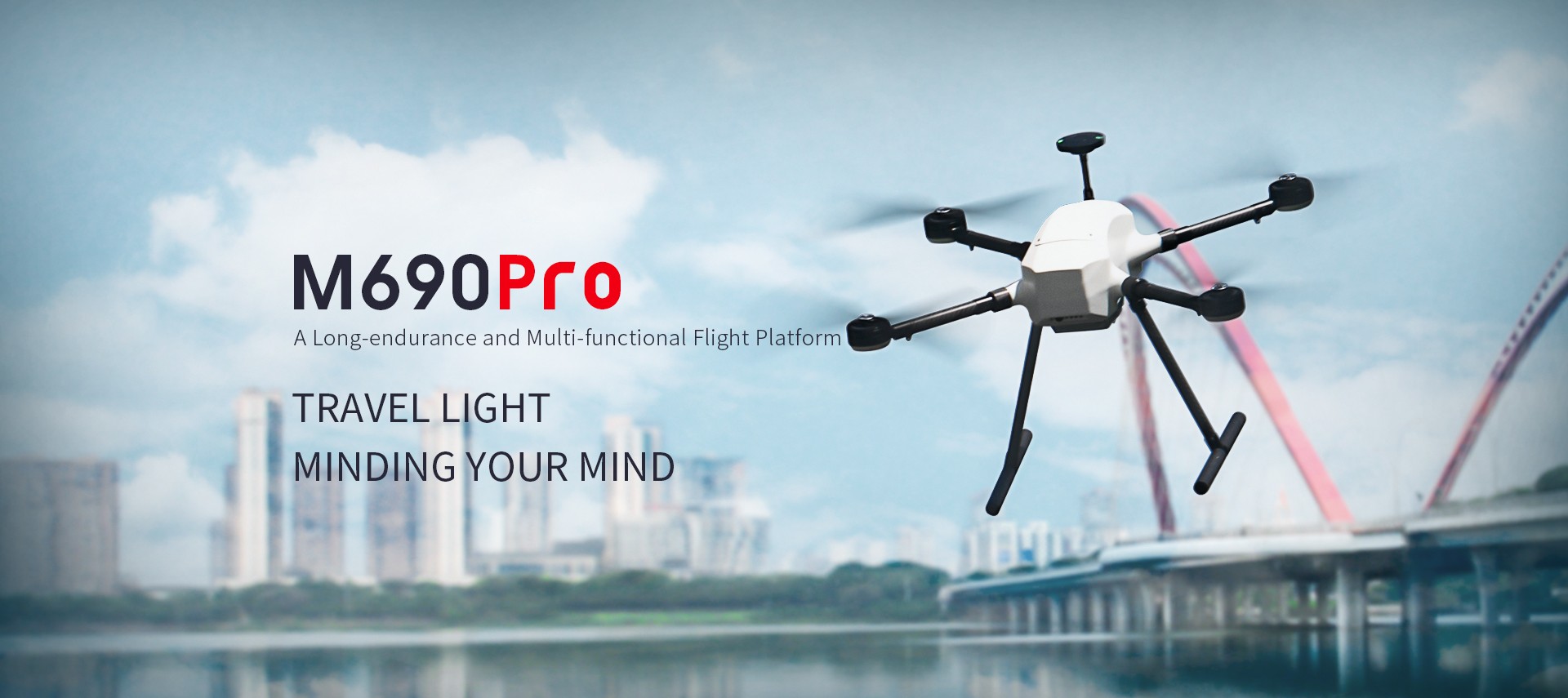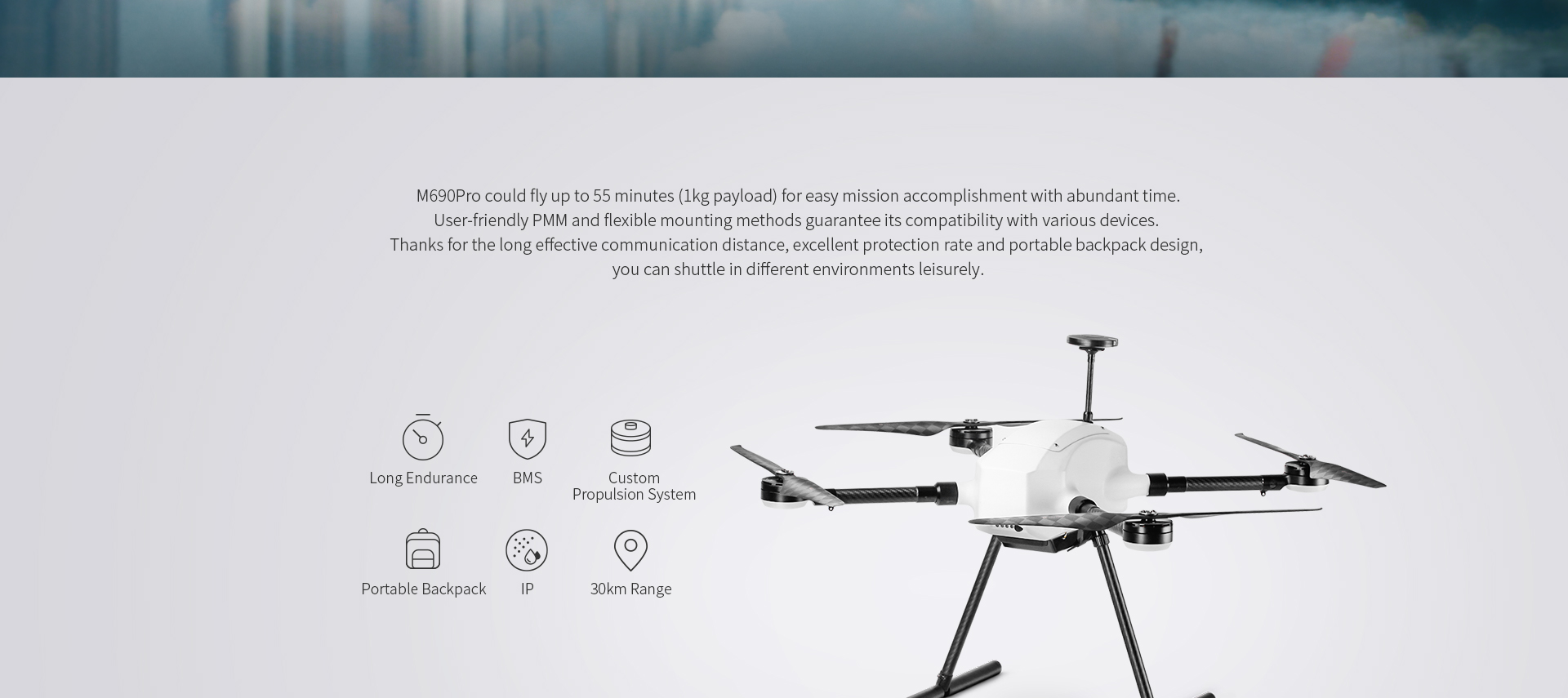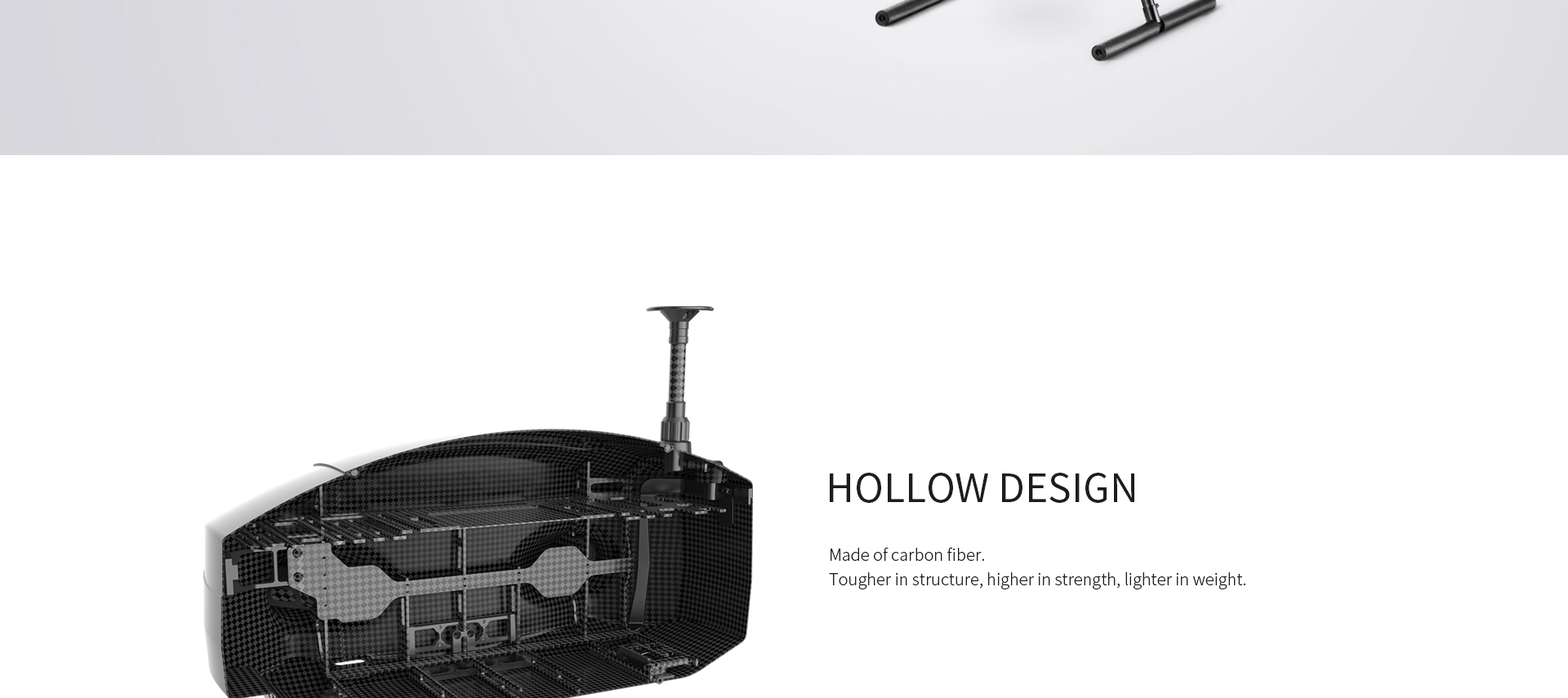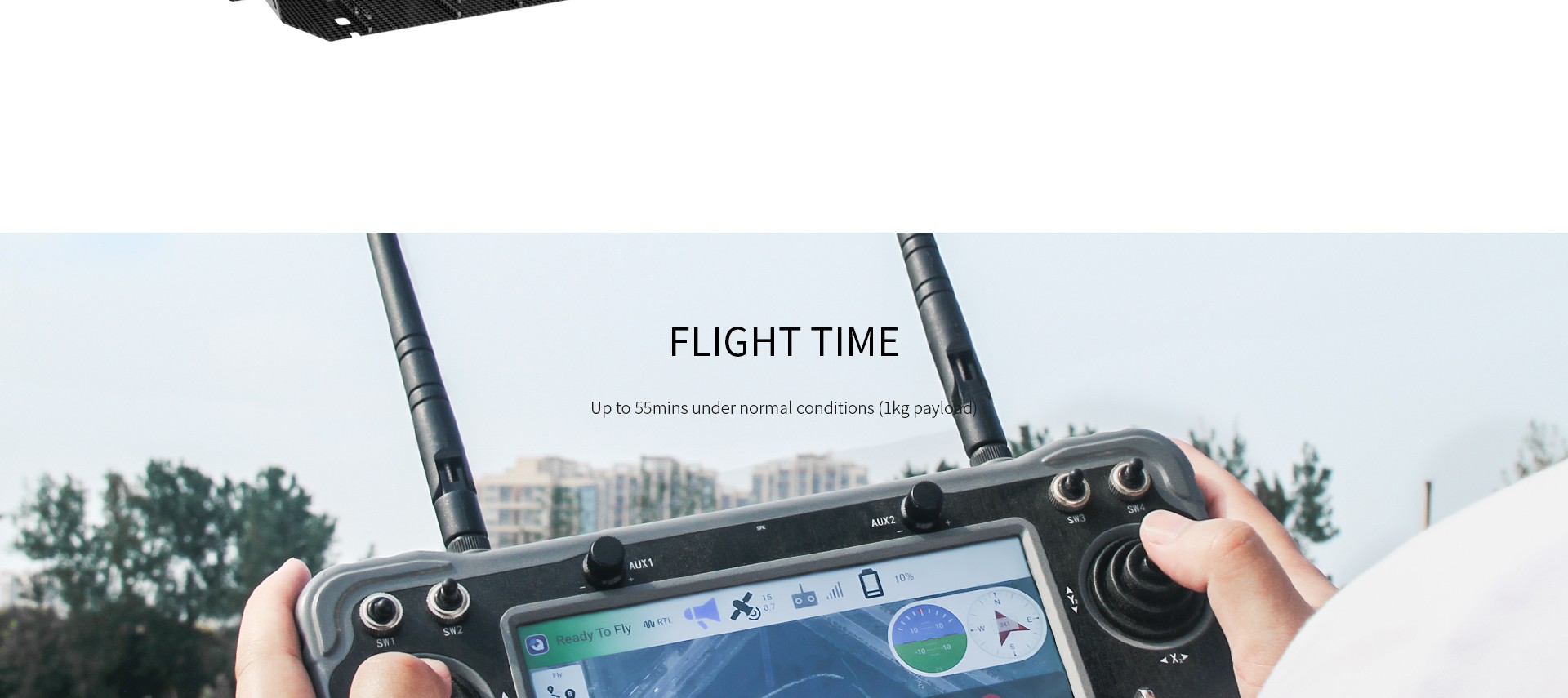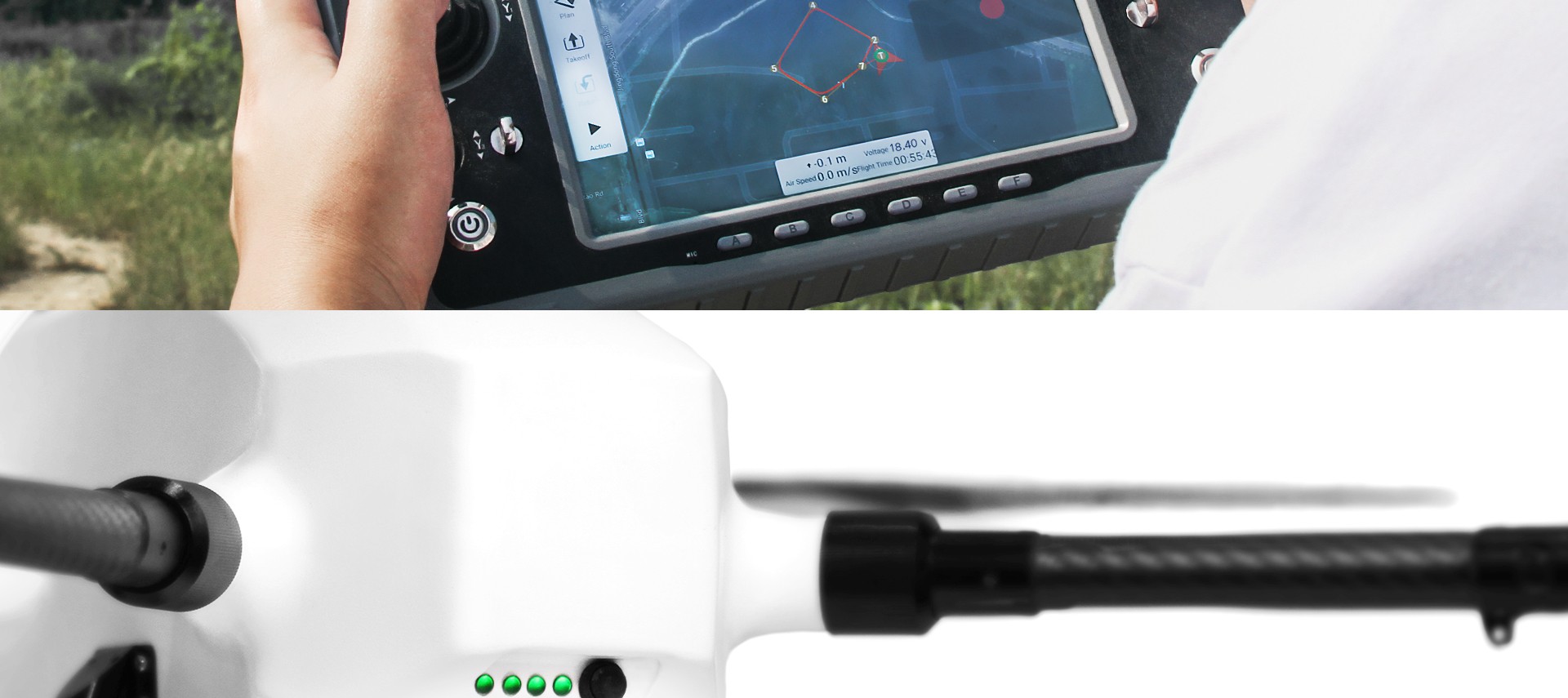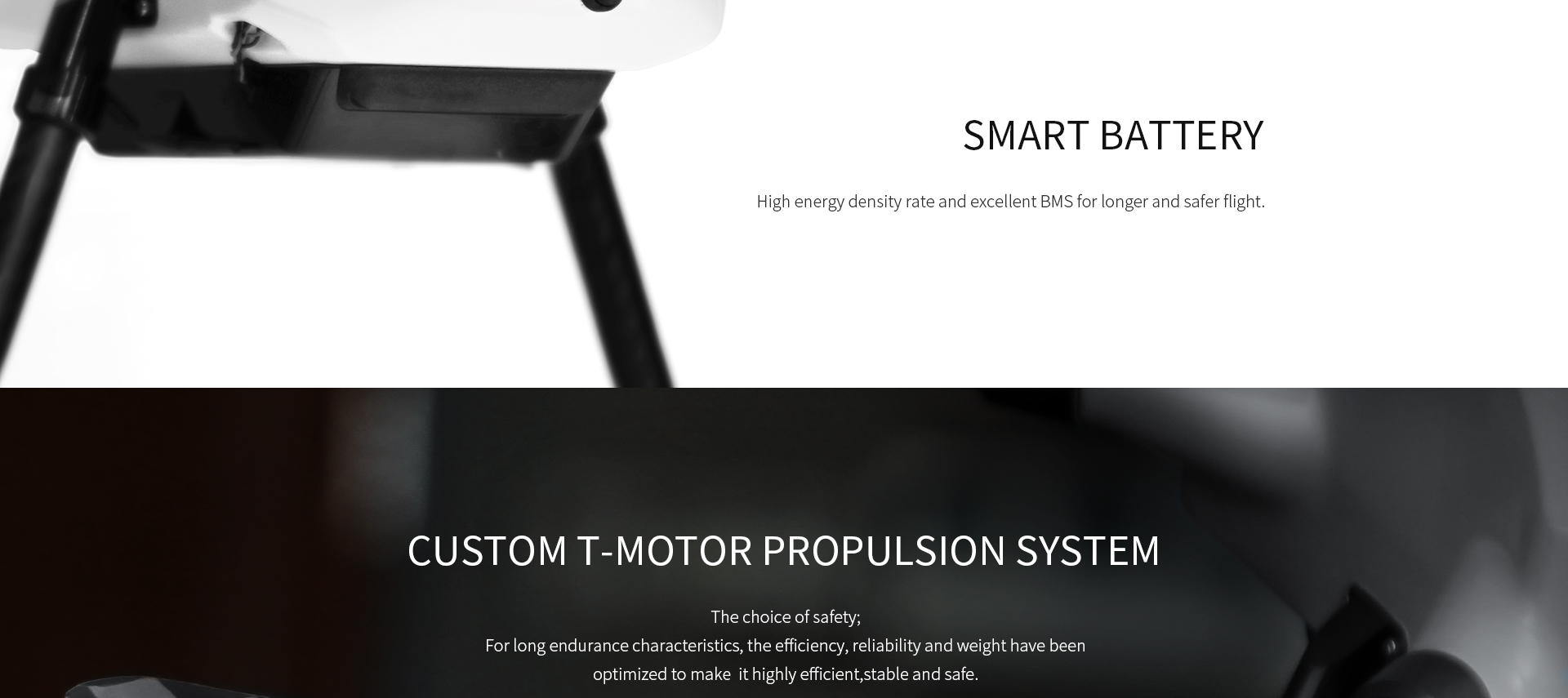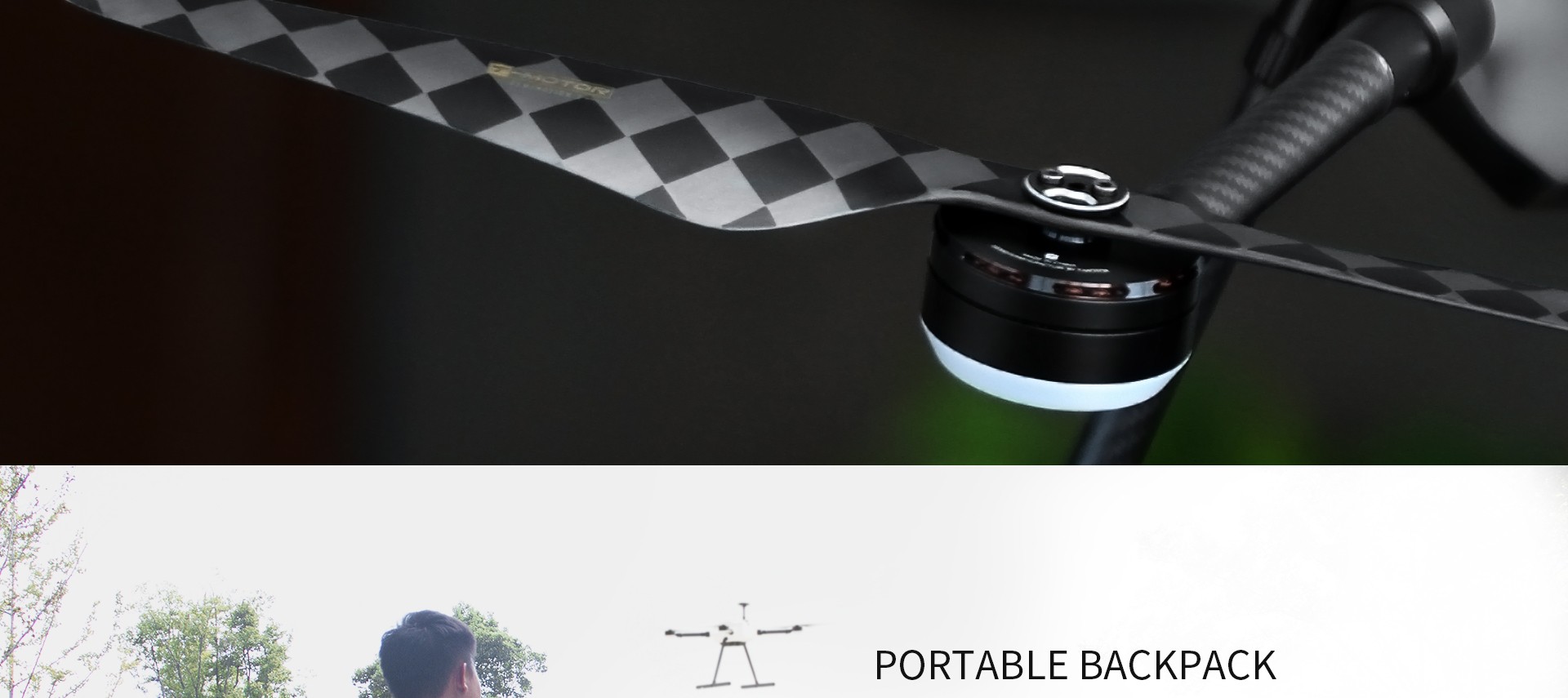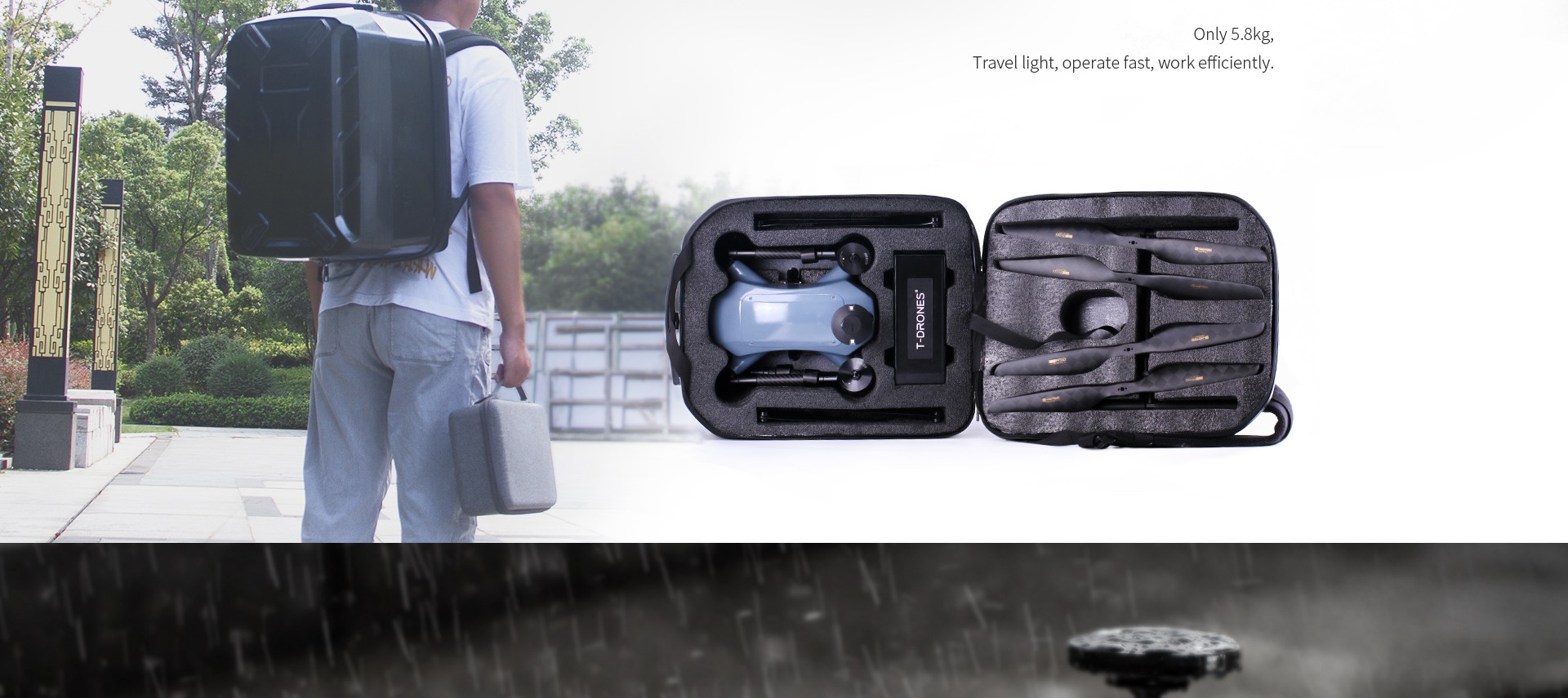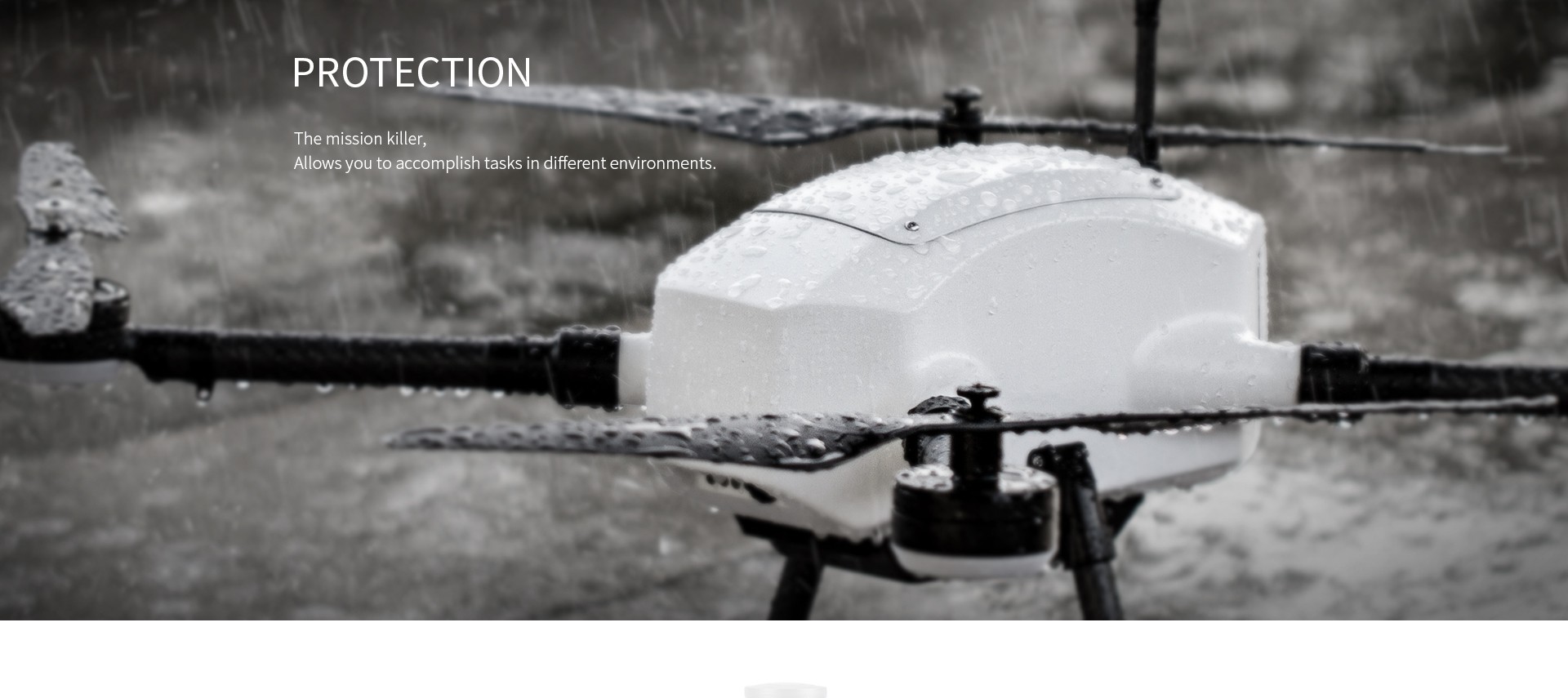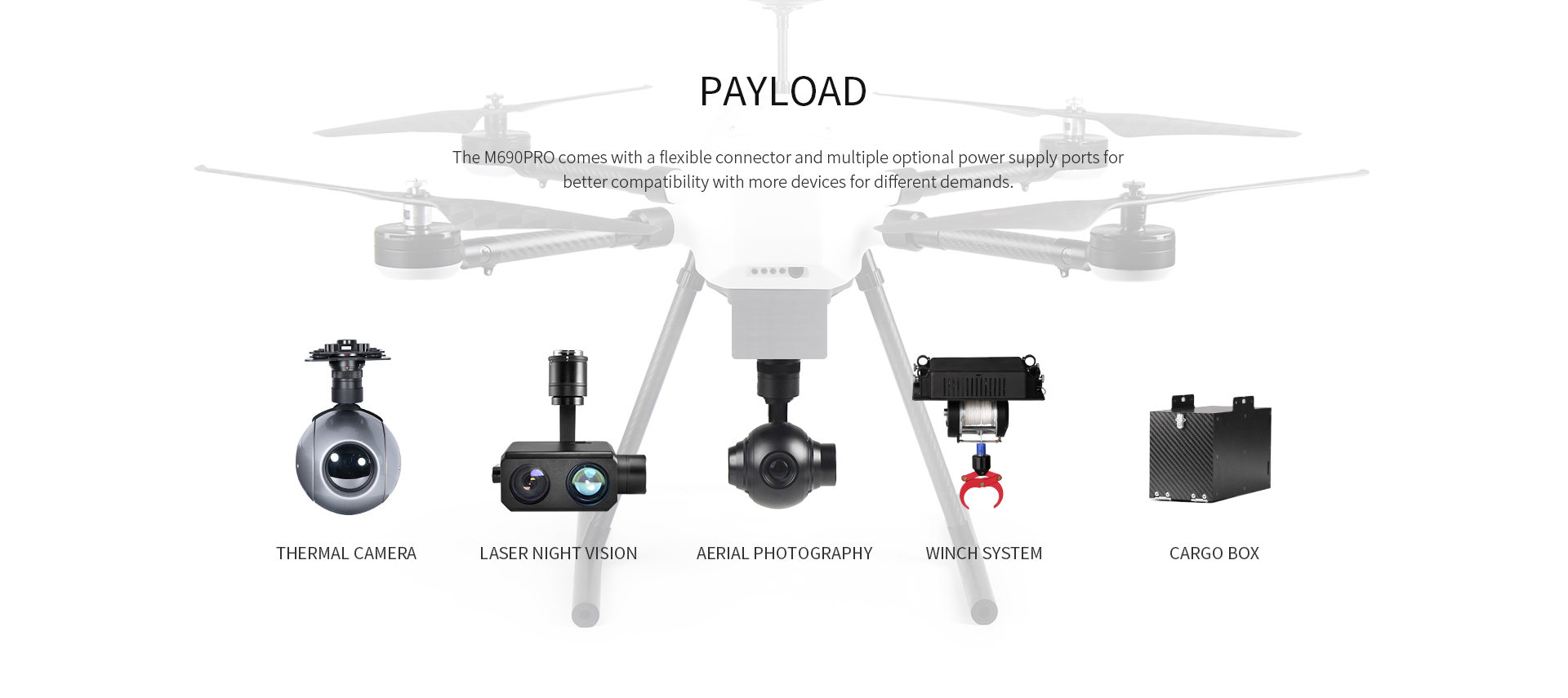 SIZE
TECHNICAL PARAMETER

Model

M690Pro

Wheelbase

700mm

Weight of Drone (Without Battery)

1.69kg

Weight of Drone (With Battery)

3.59kg

Weight of Battery

Standard Smart 6S 22AH battery*1PC : 2.18kg

Max Take-off Weight

6kg

Maximum Ascent Speed

5m/s

Maximum Descending Speed

3m/s

Maximum Horizontal Flight Speed

15m/s

GPS Hover Accuracy

Vertical:±0.2m; Horizontal:±0.1m

Hover Time

1kg≥55mins; 2kg≥40mins

Protection

IP54

Maximum Tolerable Wind Speed

14m/s

Working Temperature

-15℃~50℃

Propulsion System

T-MOTOR

Control System

PIXHAWK

Dimensions(Unfolded)

550*550*445mm(Without Props)

Dimensions Folded

283*278*175mm(With Landing Gear,Without Props)

Packing Size

420*370*280mm(Normal); 510*420*340mm(With Package)

Shipping Weight

6.6kg(With Packaging)
M690Pro Overview
M690PRO, a long-endurance and multi-functional flight platform.
M690Pro could fly up to 55 minutes(1kg payload) for easy mission accomplishment with abundant time.Userfriendly PMM and flexible mounting methods guarantee its compatibility with various devices.Thanks to the long effective communication distance, excellent protection rate, and portable backpack design, you can shuttle in different environments leisurely.

Benefits and Features
1. Hollow Design
Made of carbon fiber, Tougher in structure, higher in strength, and lighter in weight.
2. Long Flight Time
Up to 55mins under normal conditions(1kg payload).
3. Smart Battery
High energy density rate and excellent BMS for a longer and safer flight.
4. Custom T-MOTOR Propulsion System
The choice of safety, for long endurance characteristics, the efficiency, reliability, and weight have been optimized to make it highly efficient, stable, and safe.
5. Portable Backpack
Only 5.8kg, travels light, operates fast work efficiently.
6. Protection
The mission killer, allows you to accomplish tasks in different environments.
Optional Payloads
The M690PRO comes with a flexible connector and multiple optional power supply ports for better compatibility with more devices for different demands.
You may choose from the following equipment: Thermal Camera, Laser Night Vision, Aerial Photography, Winch System, and Cargo Box
This product has no reviews yet.