T-DRONES M1200 Long Distance Multirotor Drone
---
Specification
• Standard drone include frame+T-MOTOR power system
• Standard drone does not include FC+battery+Camera
• Battery is an option, otherwise, means it's not available.
The T-DRONES Multirotor Drone M1200 is an ideal choice for various applications. Its robust design and features make it capable of tackling tasks such as environmental monitoring, electricity inspection, medical delivery, surveying, and mapping. With its wide range of capabilities, the M1200 is sure to meet any of your drone needs.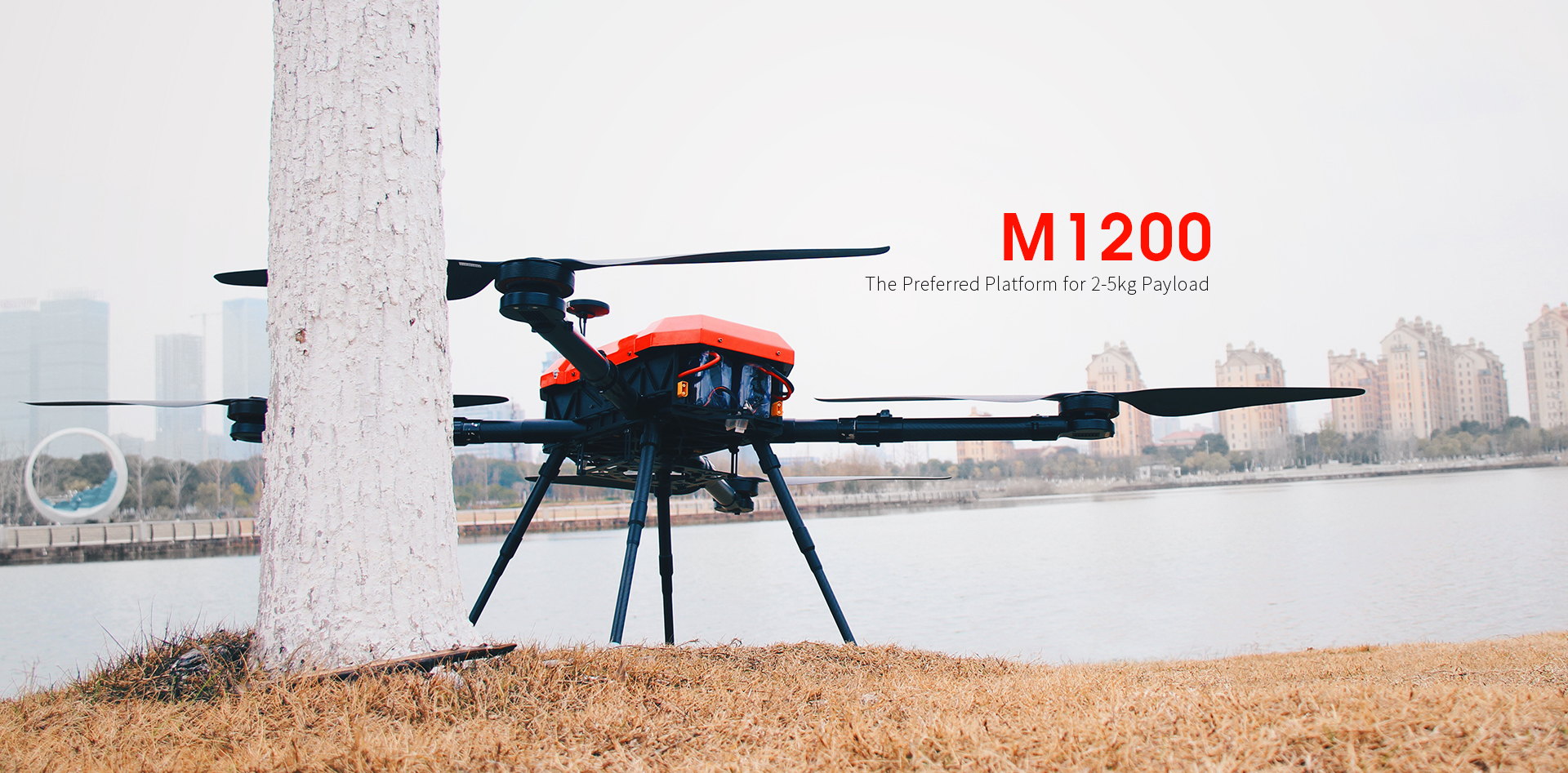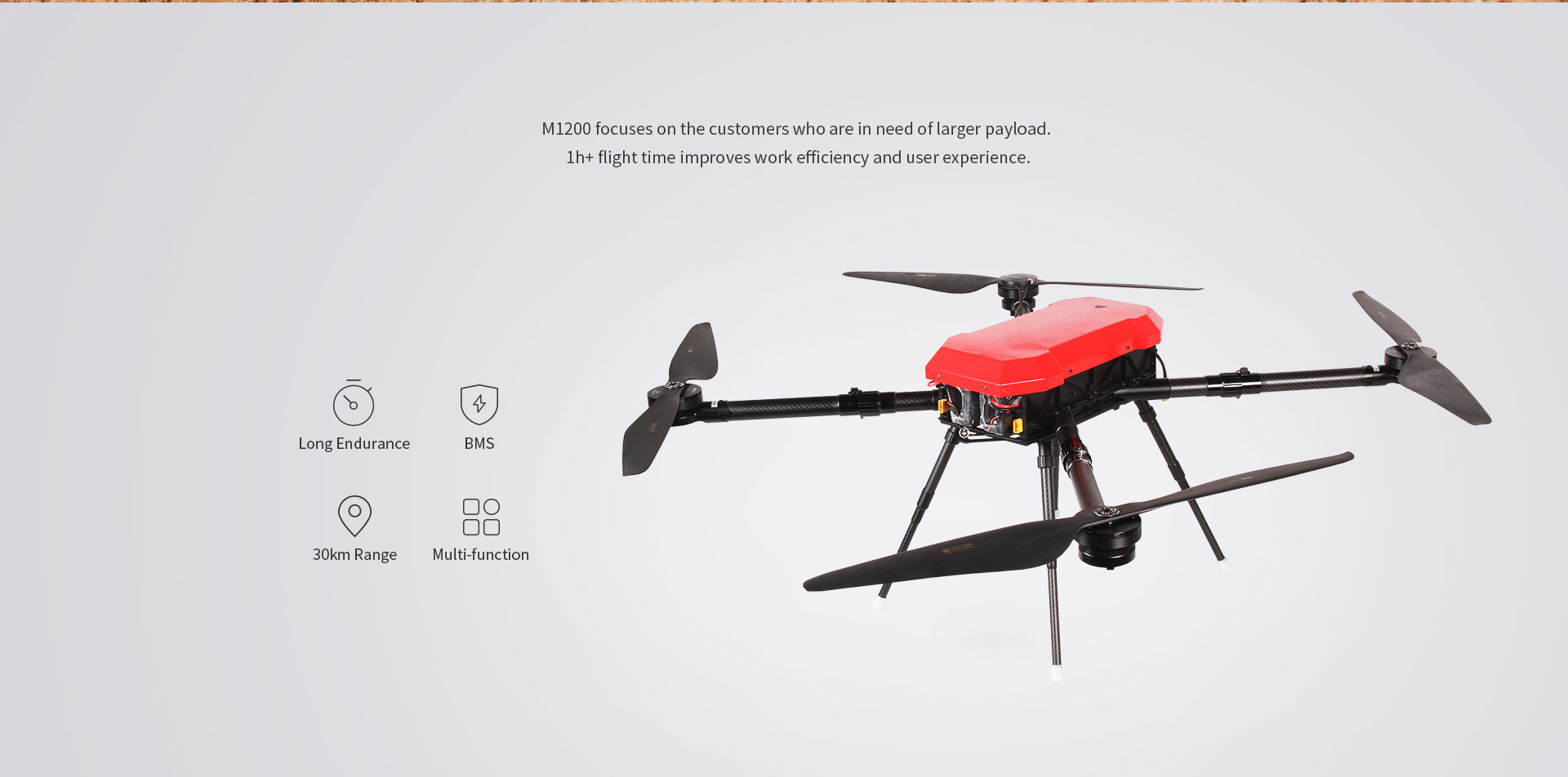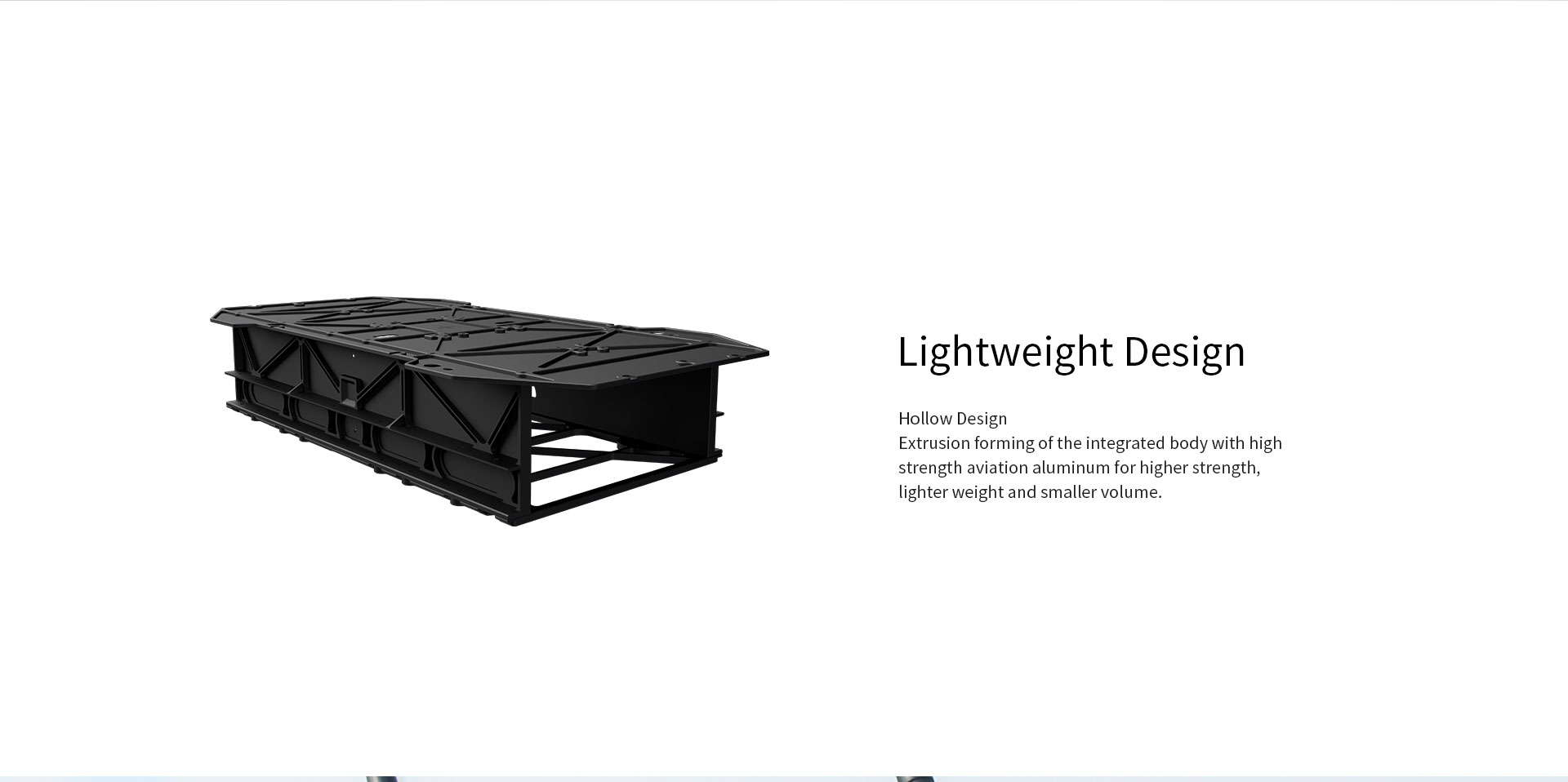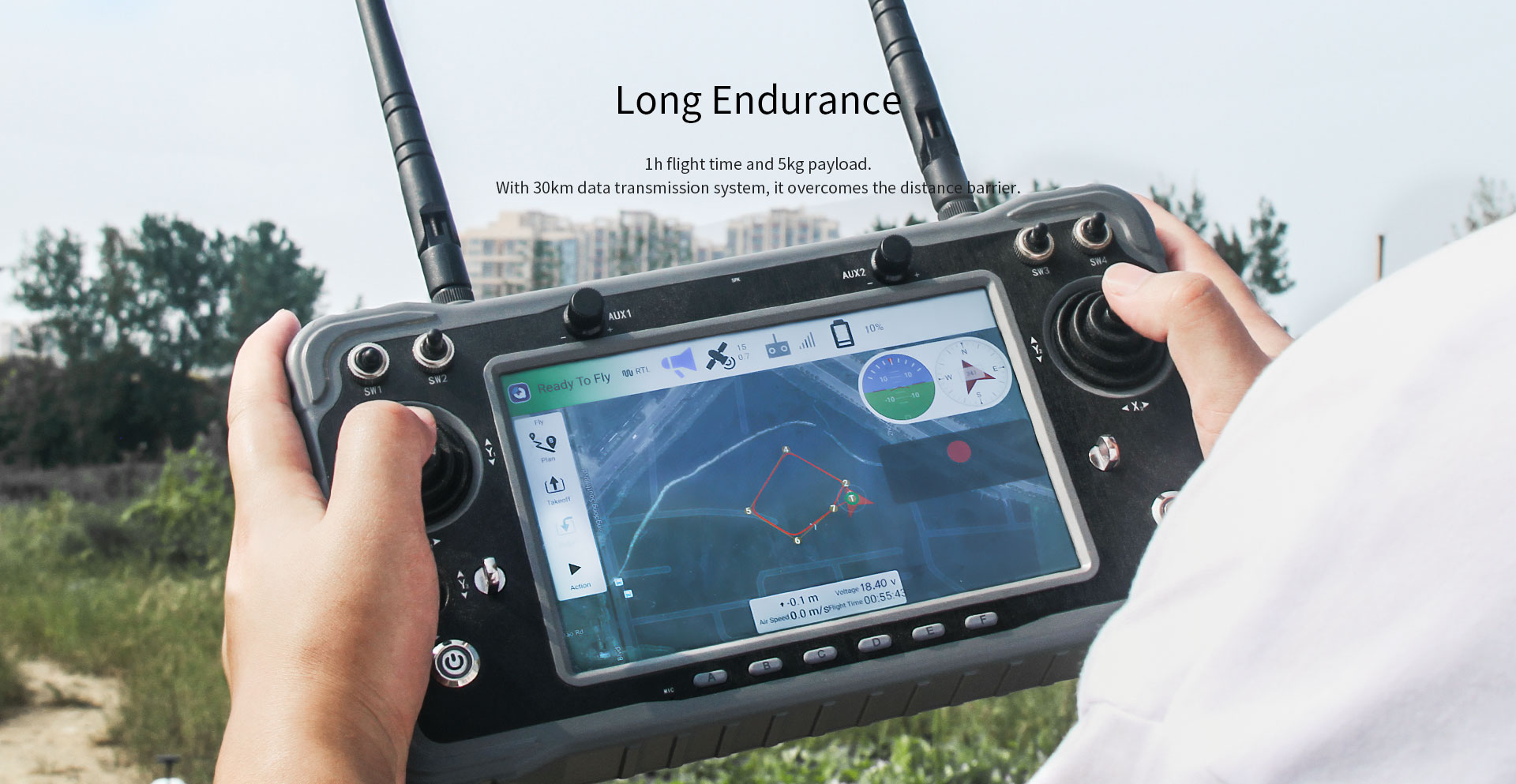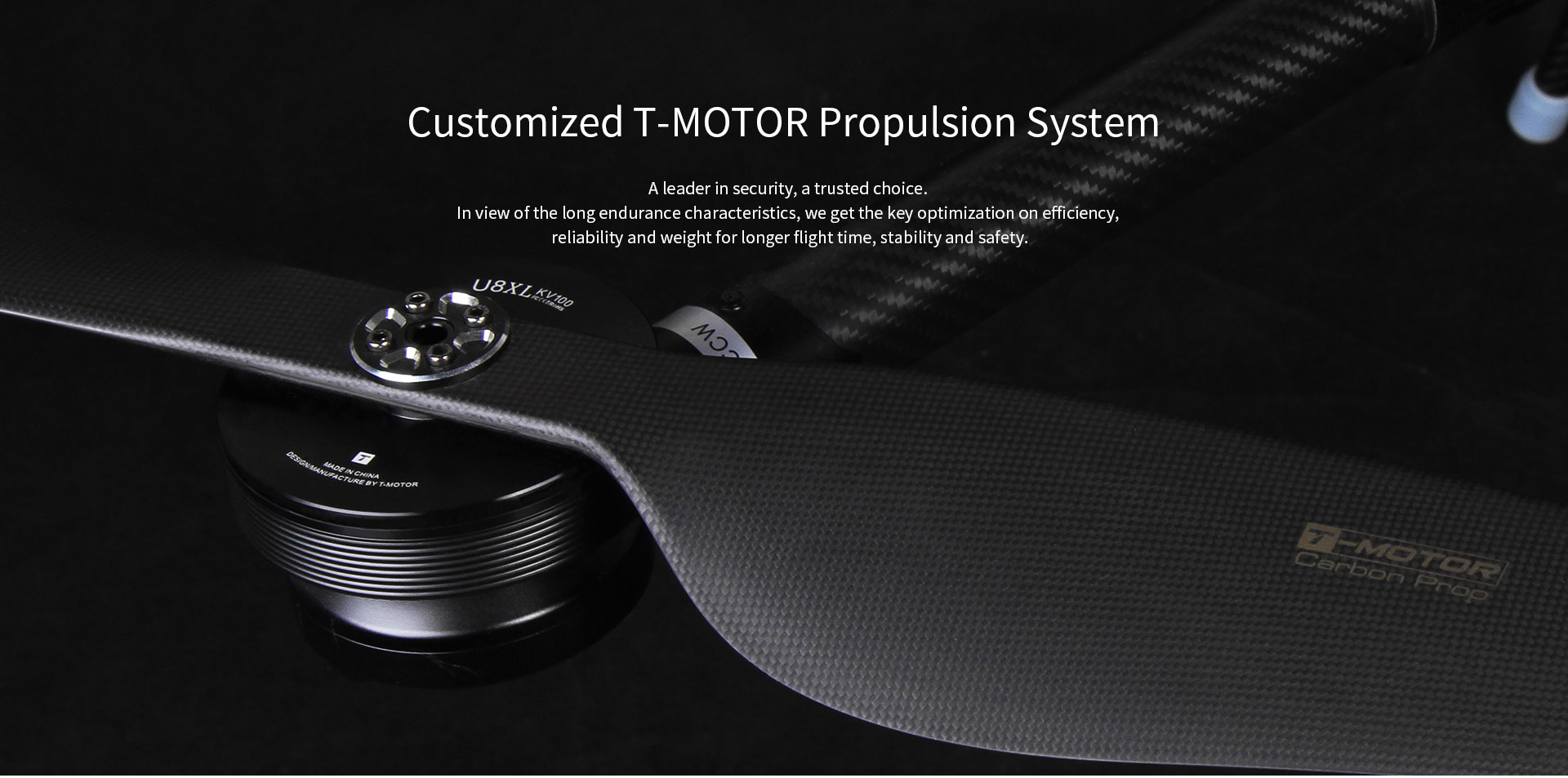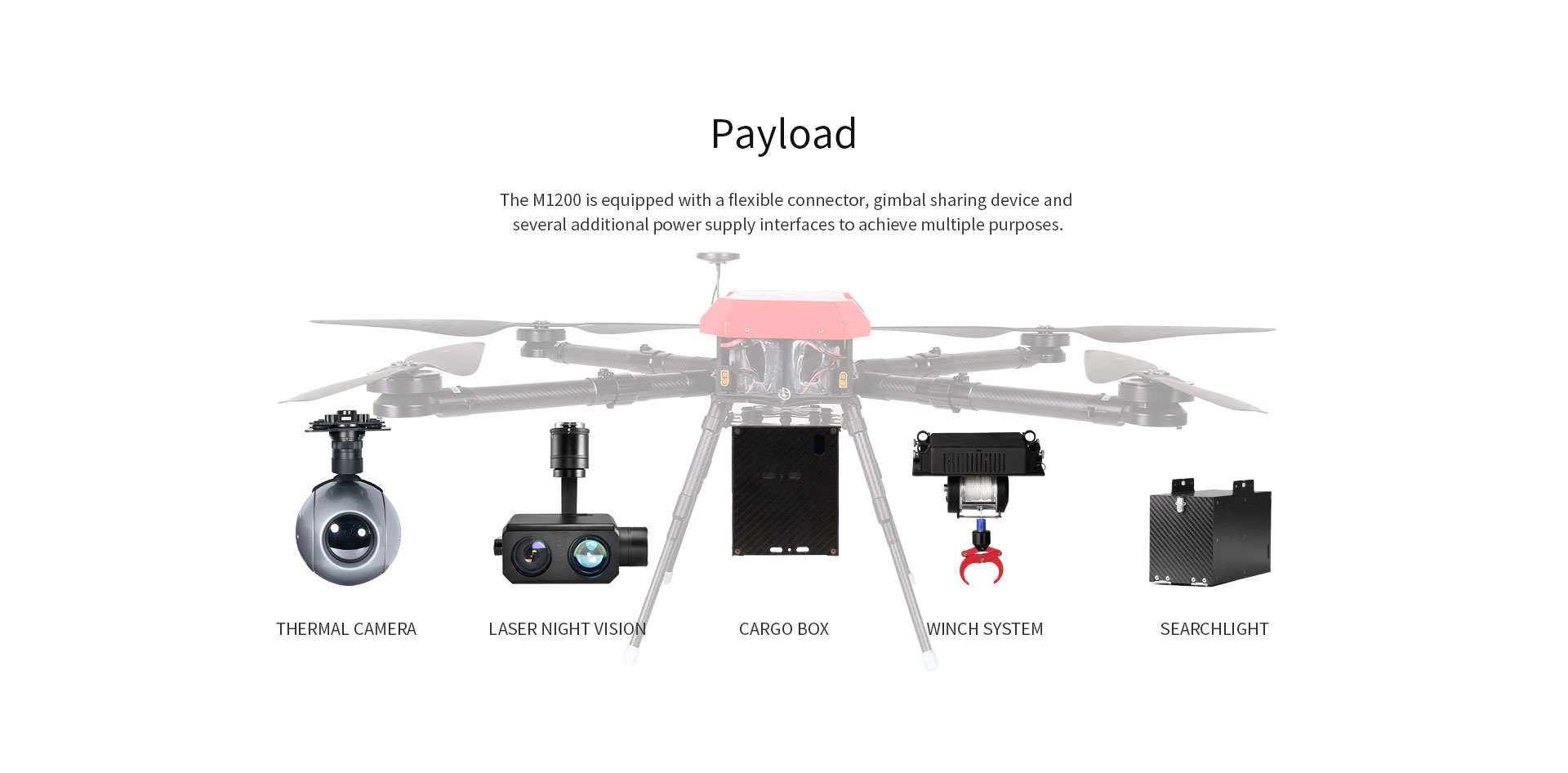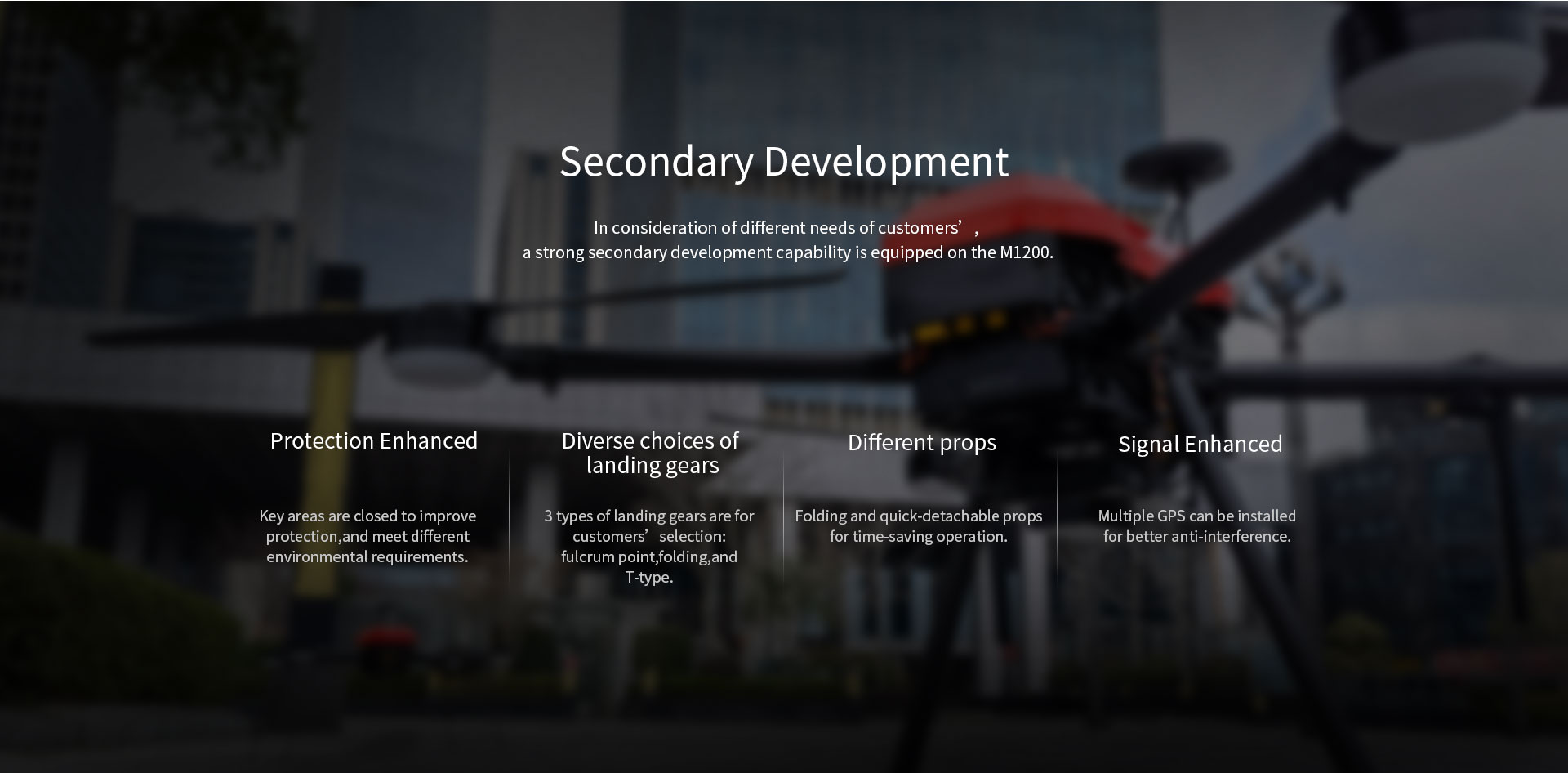 TECHNICAL PARAMETER
Model
M1200
Wheelbase
1230mm
Weight of Drone (Without Battery)
5.14kg
Weight of Drone (With Battery)
13.5kg
Weight of Battery
8.36kg(ARES 6S 22AH Battery* 4PCS)
Max Take-off Weight
18.5kg
Maximum Ascent Speed
5m/s
Maximum Descending Speed
3m/s
Maximum Horizontal Flight Speed
15m/s
GPS Hover Accuracy
Vertical: ±0.5m; Horizontal: ±2.5m
Hover Time
2kg≥70mins 5kg≥60mins
Maximum Tolerable Wind Speed
13m/s
Working Temperature
-15℃~50℃
Propulsion System
T-MOTOR
Control System
PIXHAWK
Dimensions Folded
585mm*585mm*570mm
Dimensions (Unfolded)
990mm*1005mm*570mm
Packing Size
700mm*700mm*370mm
Shipping Weight
11.6kg
M1200 Overview
M1200 is the preferred platform for a 2-5kg payload.
M1200 focuses on customers who are in need of larger payloads.
1h+flight time improves work efficiency and user experience.
Benefits and Features
1. Lightweight Design
Hollow Design, Extrusion forming of the integrated body with high strength aviation aluminum for higher strength, lighter weight, and smaller volume.
2. Long Endurance
1h flight time and 5kg payload With a 30km data transmission system, it overcomes the distance barrier.
3. Customized T-MOTOR Propulsion System
A leader in security, a trusted choice.
In view of the long endurance characteristics, we get the key optimization on efficiency, reliability, and weight for longer flight time, stability, and safety.
Optional Payloads
The M1200 is equipped with a flexible connector gimbal sharing device and several additional power supply interfaces to achieve multiple purposes.
You may choose from the following equipment: Thermal Camera, Laser Night Vision, Searchlight, Winch System, and Cargo Box.
Secondary Development
In consideration of the different needs of customers, a strong secondary development capability is equipped on the M1200.
1. Protection Enhanced
Key areas are closed to improve protection and meet different environmental requirements.
2. Diverse Choices of Landing Gears
3 types of landing gears are for the customer's selection: fulcrum point, folding, and T-type.
4. Different Props
Folding and quick-detachable props for time-saving operation.
5. Signal Enhanced
Multiple GPS can be installed for better anti-interference.
This product has no reviews yet.