T-DRONES MX860 Heavy Lift Coaxial Multirotor Drone
---
 The T-DRONES MX860 is a powerful, heavy lift, multirotor drone with an impressive 8kg payload. Its small size, safety performance, and light weight make it perfect for delivery applications. Its coaxial design offers unparalleled stability and reliability, allowing you to make successful deliveries each time.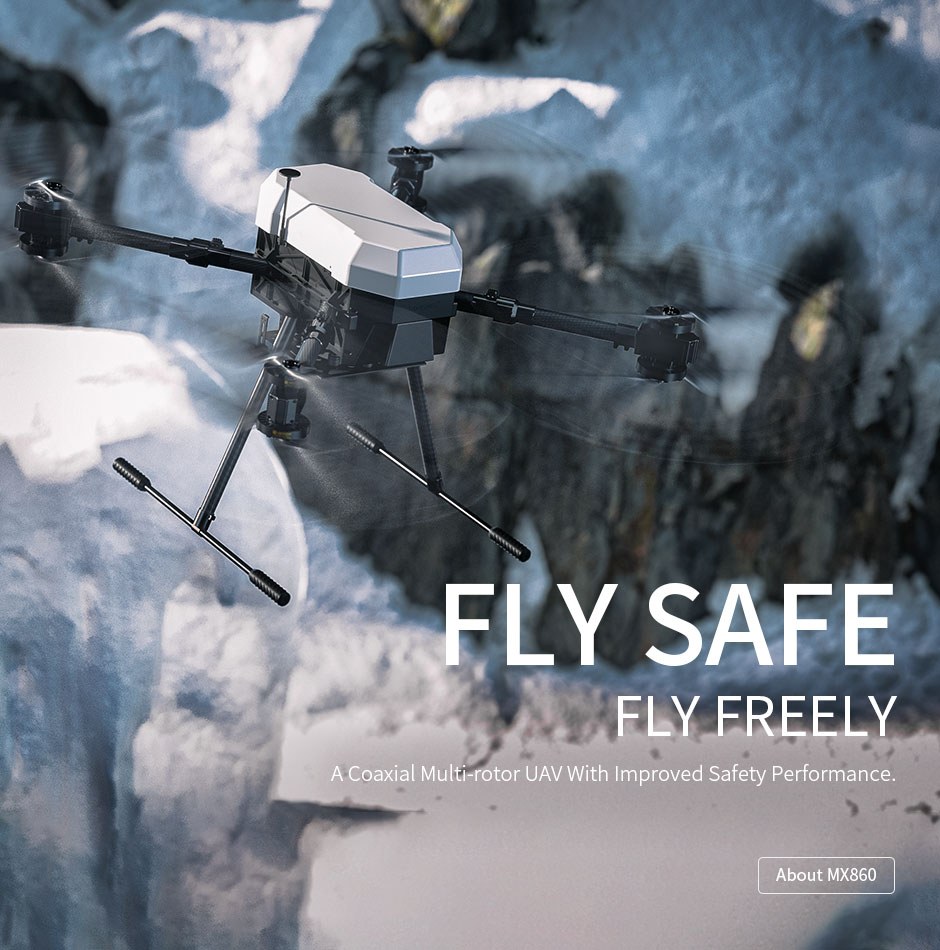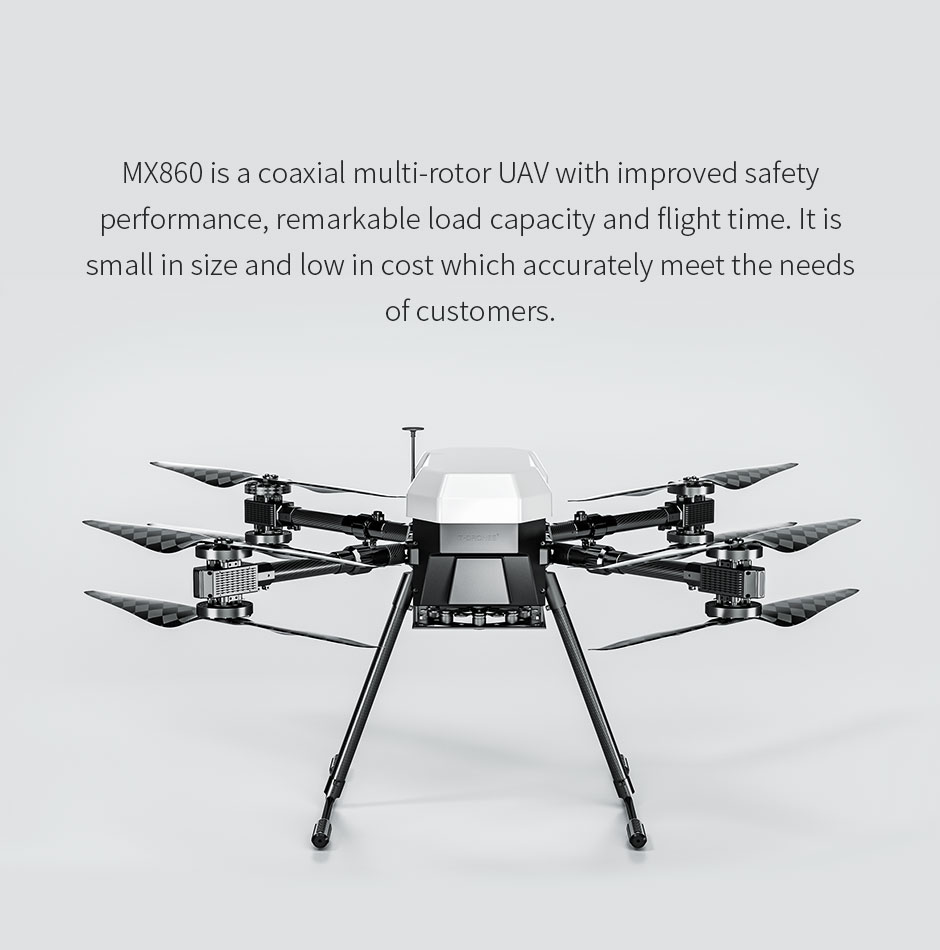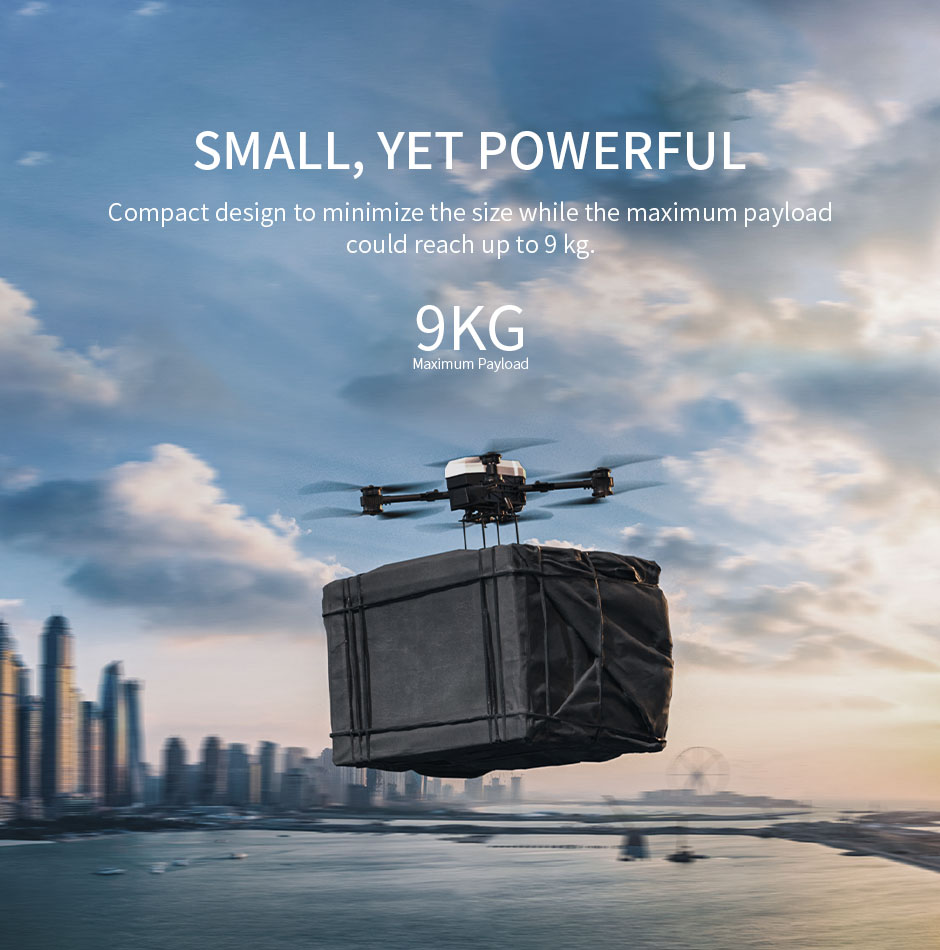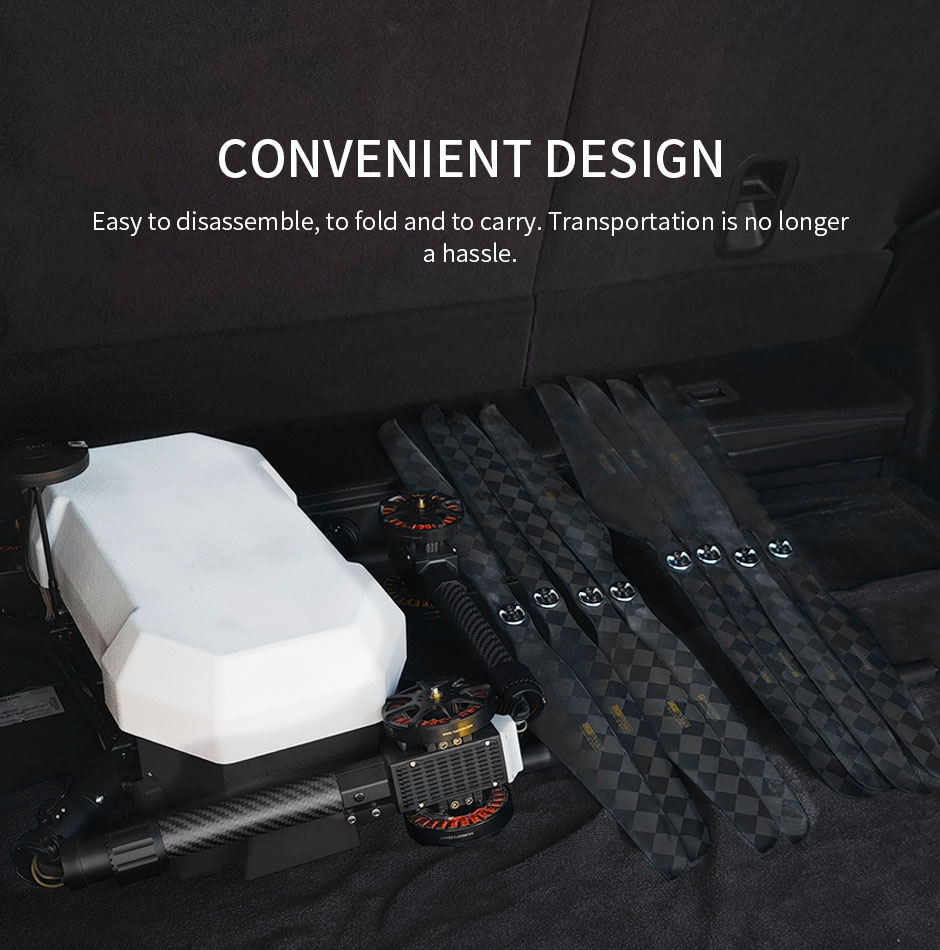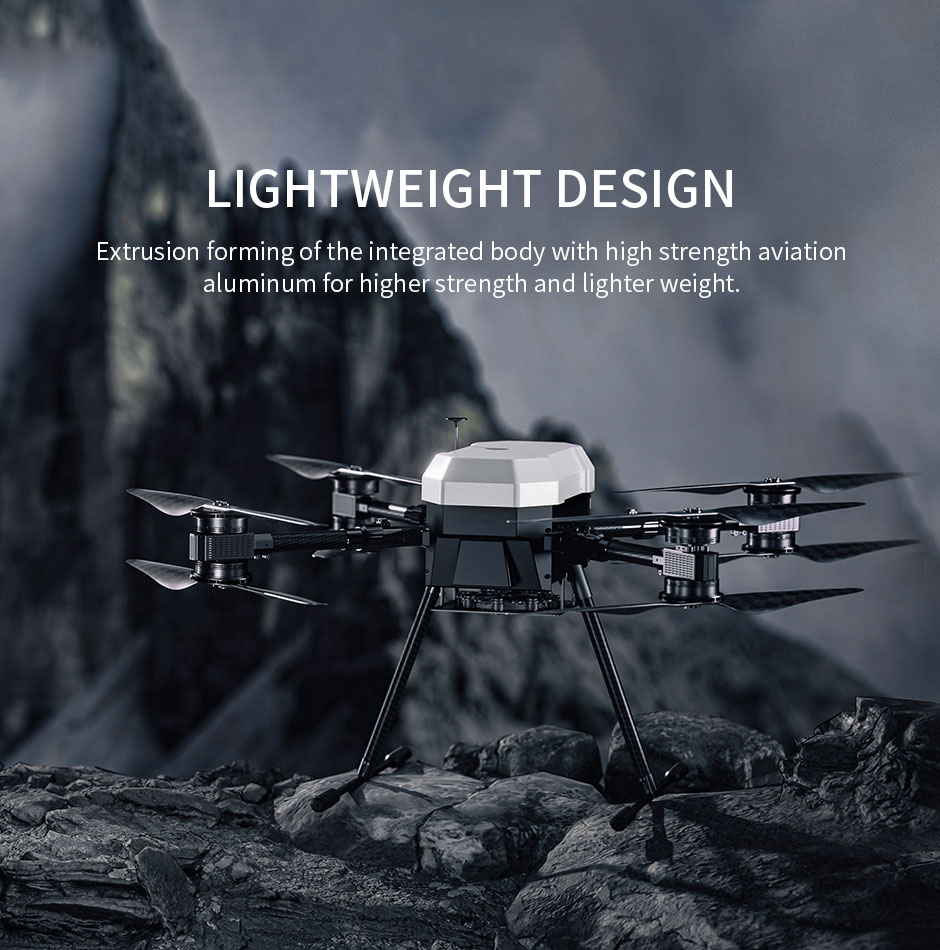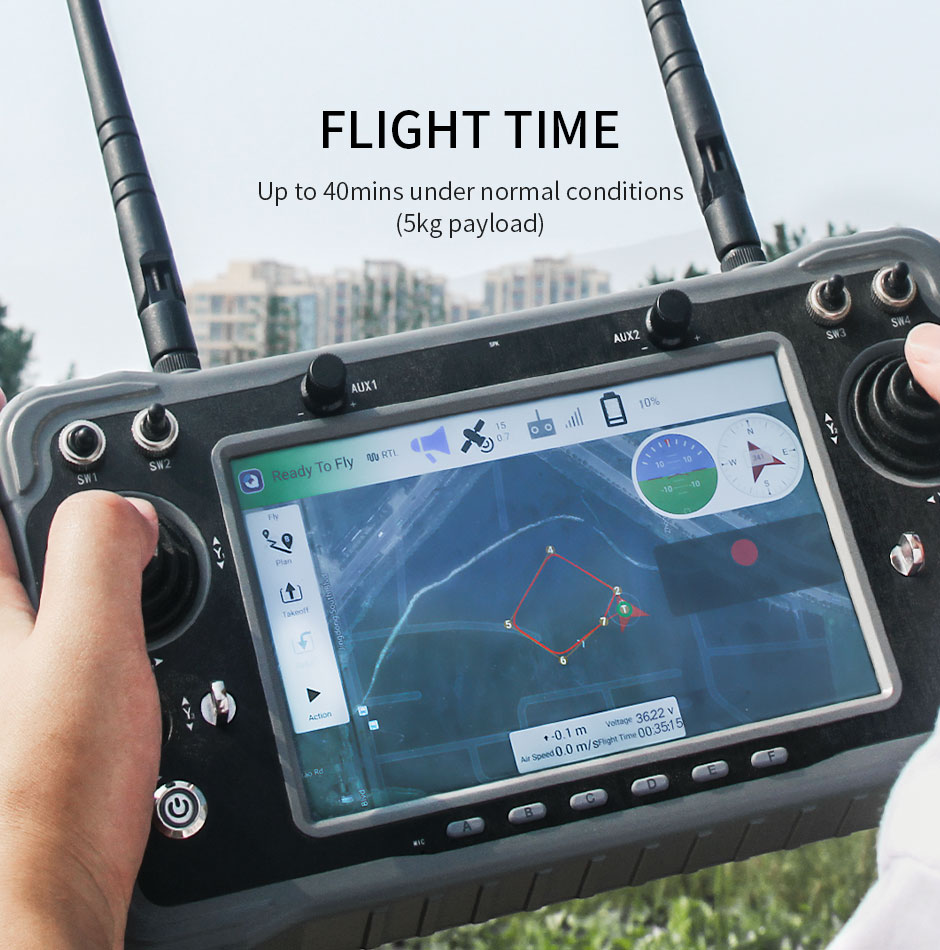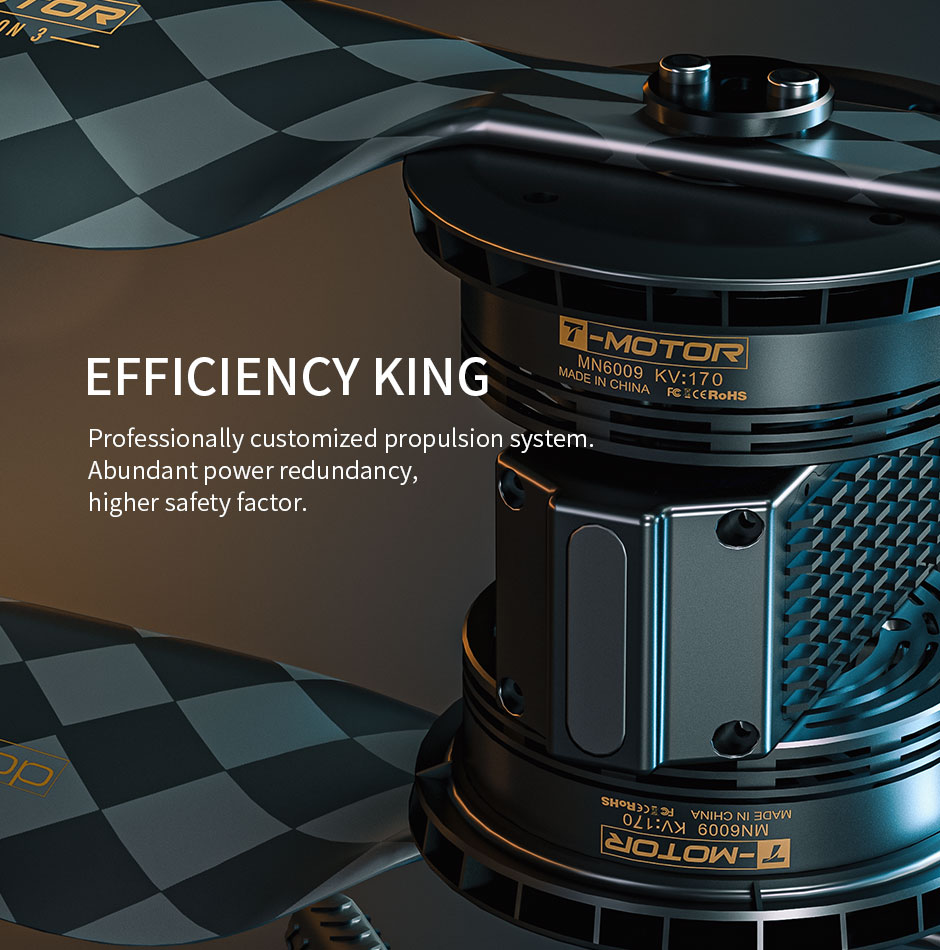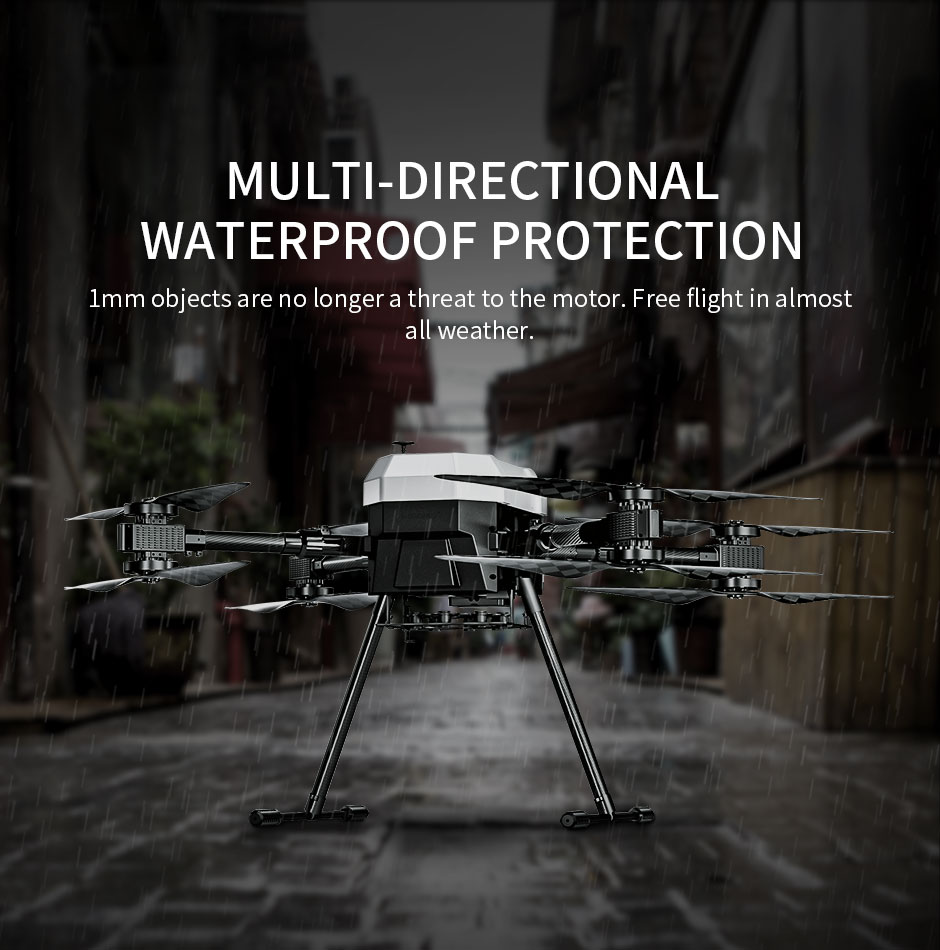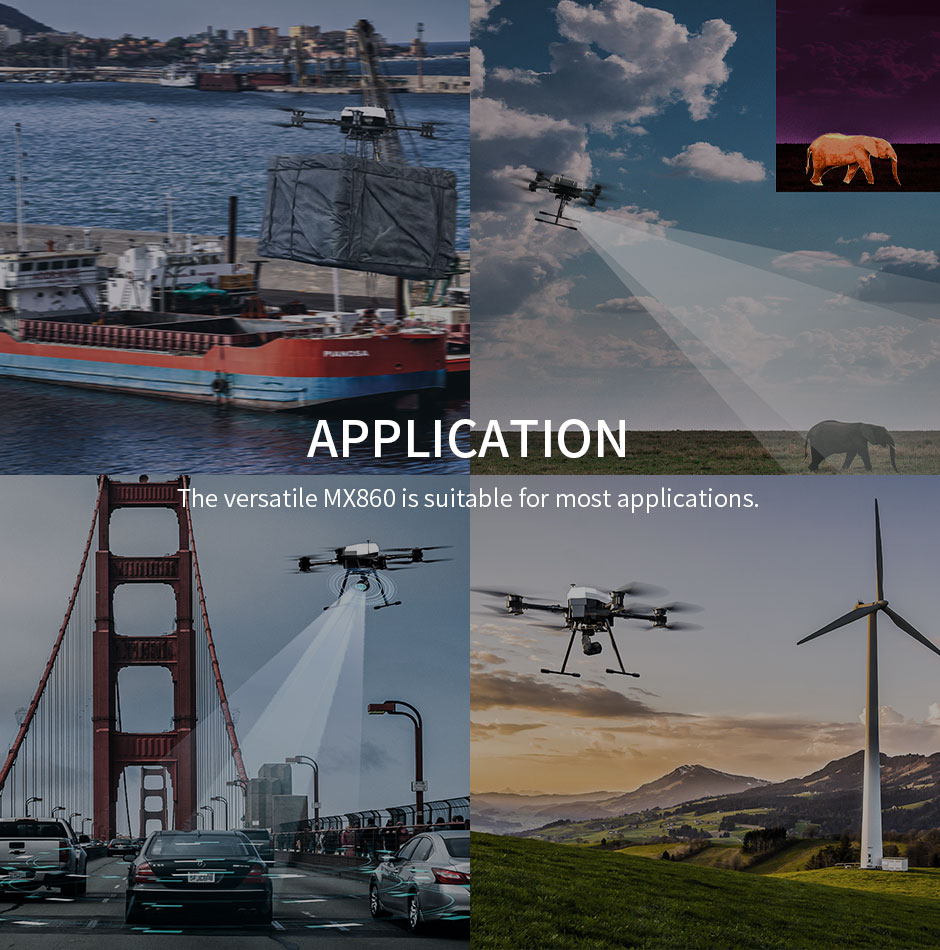 TECHNICAL PARAMETER

Model

MX860

Wheelbase

860mm

Weight of Drone(With Battery)

9.96kg

Weight of Battery

5.2kg(Two Ares 6S 30Ah batteries)

Max Take-off Weight

19.96kg

Maximum Ascent Speed

5m/s

Maximum Descending Speed

3m/s

Maximum Horizontal Flight Speed

20m/s

GPS Hover Accuracy

Vertical:+0.2m;Horizontal:+0.1m (without RTK)

Hover Time

3kg≥49mins; 5kg≥40mins; 9kg≥24mins

Protection

IP52

Maximum Tolerable Wind Speed

14m/s

Working Temperature

-15℃~50℃

Propulsion System

T-MOTOR

Dimensions Folded

433*413.5*250mm(With Landing Gear,Without Props)

Packing Size

520*515*385mm

Shipping Weight

8.5kg(With Packaging)
MX860 Overview
MX860 is a coaxial multi-rotor UAV with improved safety performance, remarkable load capacity, and flight time. It is small in size and low in cost which accurately meets the needs of customers.
Benefits and Features
Small yet Powerful
Compact design to minimize the size while the maximum payload could reach up to 9 kg.
Convenient Design
Easy to disassemble, fold, and carry, Transportation is no longer a hassle.
Lightweight Design
Extrusion forming of the integrated body with high-strength aviation
aluminum for higher strength and lighter weight.
Long Flight Time
Up to 40mins under normal conditions(5kg payload)
Efficiency King
Professionally customized propulsion system.Abundant power redundancy, higher safety factor.
Multi-Directional Waterproof Protection
1mm objects are no longer a threat to the motor.Free flight in almost all weather.
This product has no reviews yet.